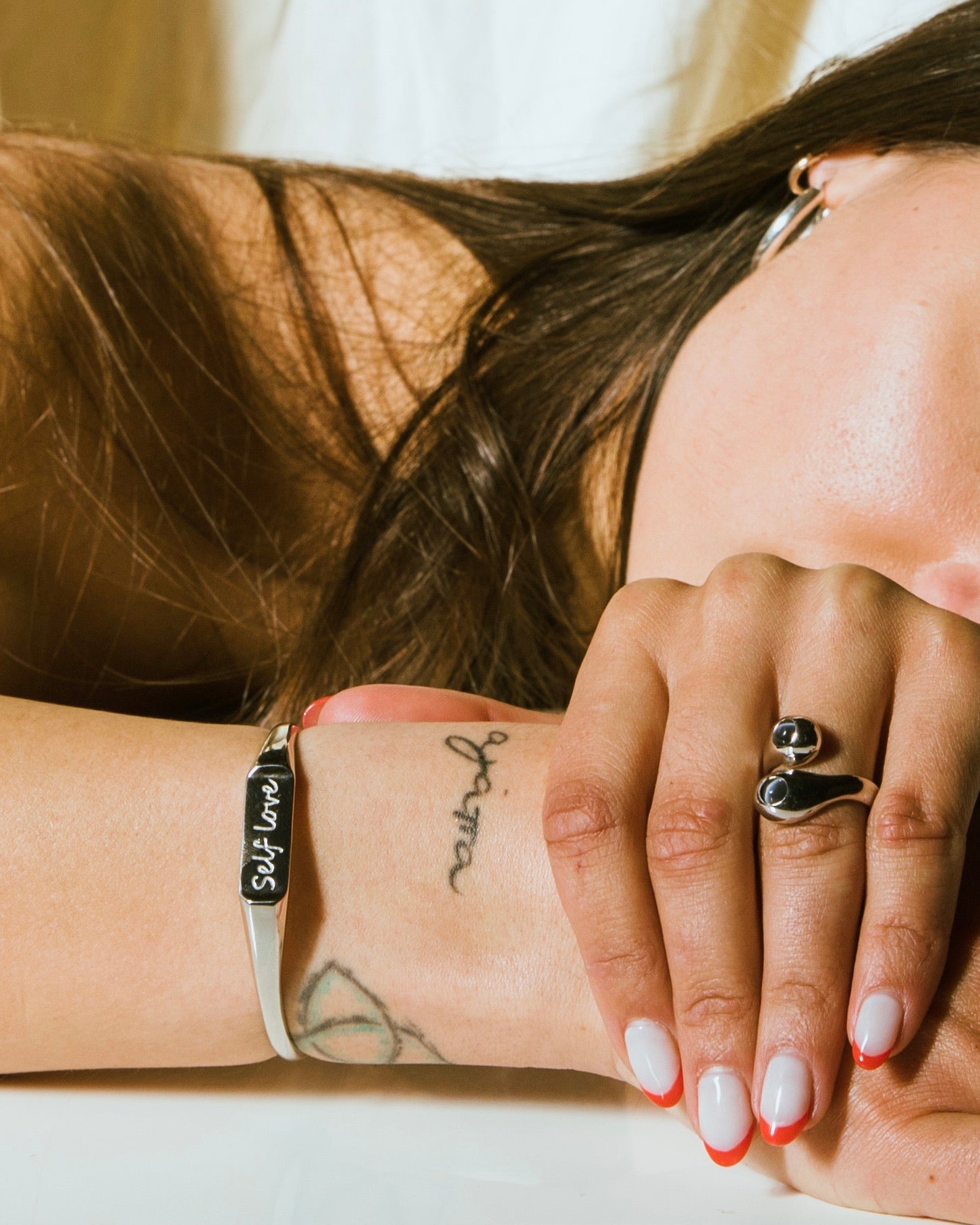 Self Love Identity bracelet
€105.00
Regular price
€130.00
Self-love is a state of appreciation of yourself that grows from actions that support your physical, psychological and spiritual growth. Self-love means having a high regard for your own well-being and happiness. Self-love means taking care of your own needs and not sacrificing your well-being to please others. Self-love means not settling for less than you deserve.
Description: Silver, handmade bracelet with "self love" carved on it. Comes in one, adjustable size and platinum protection layer.

Materials: Sterling platinum real silver
Promise to love yourself and seal that promise with this gift. From you, to you!
Self Love Identity bracelet

€105.00

Regular price

€130.00