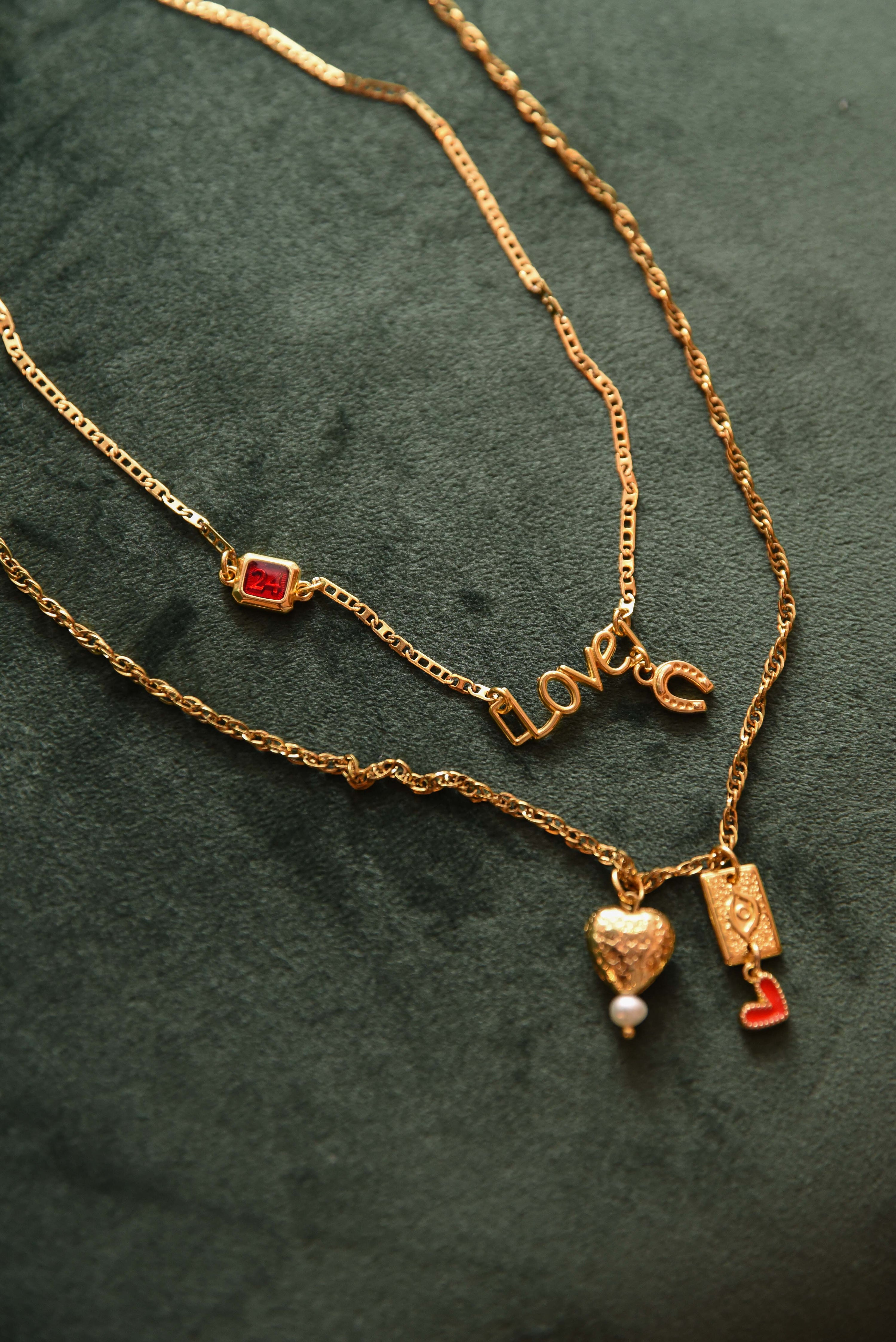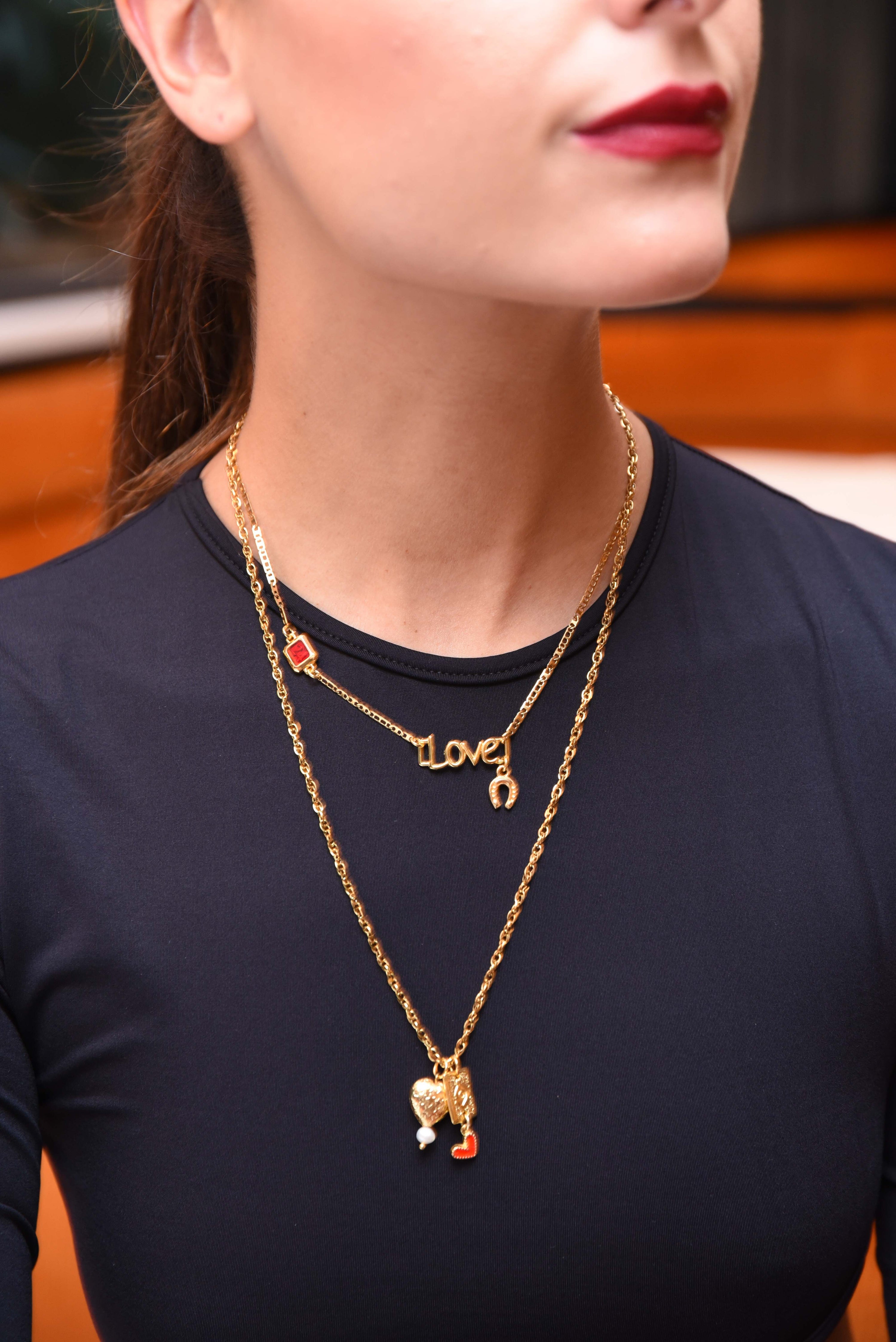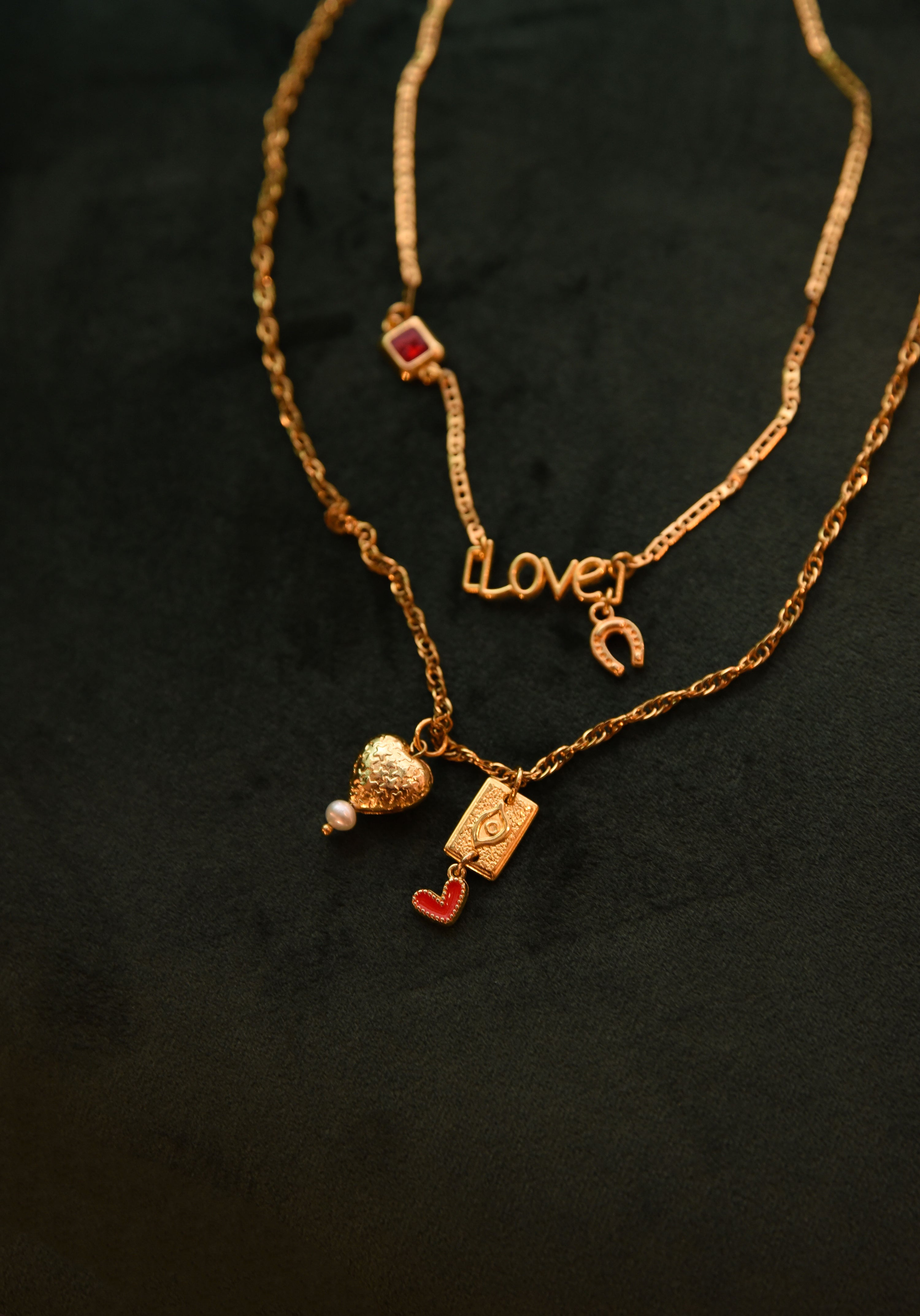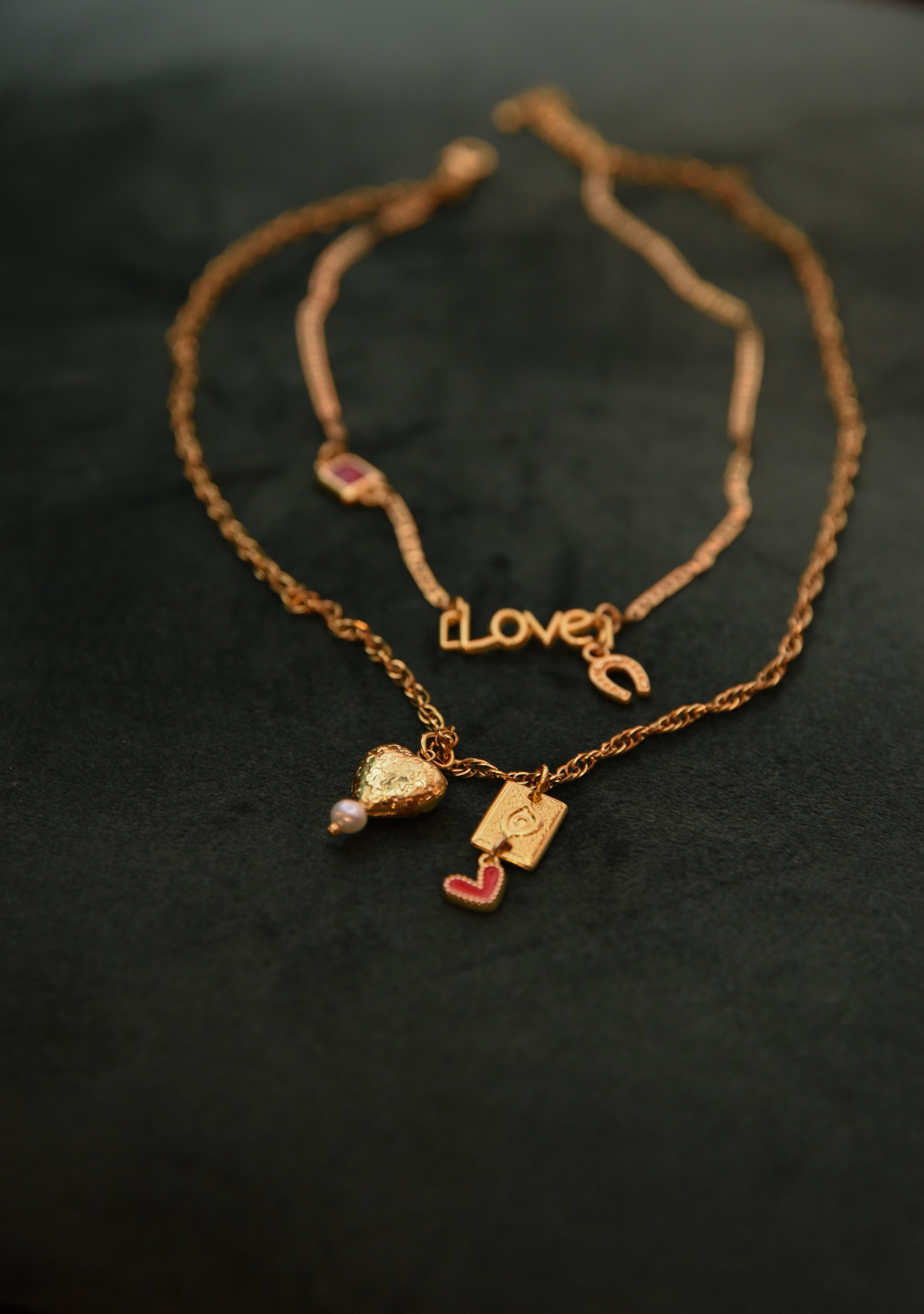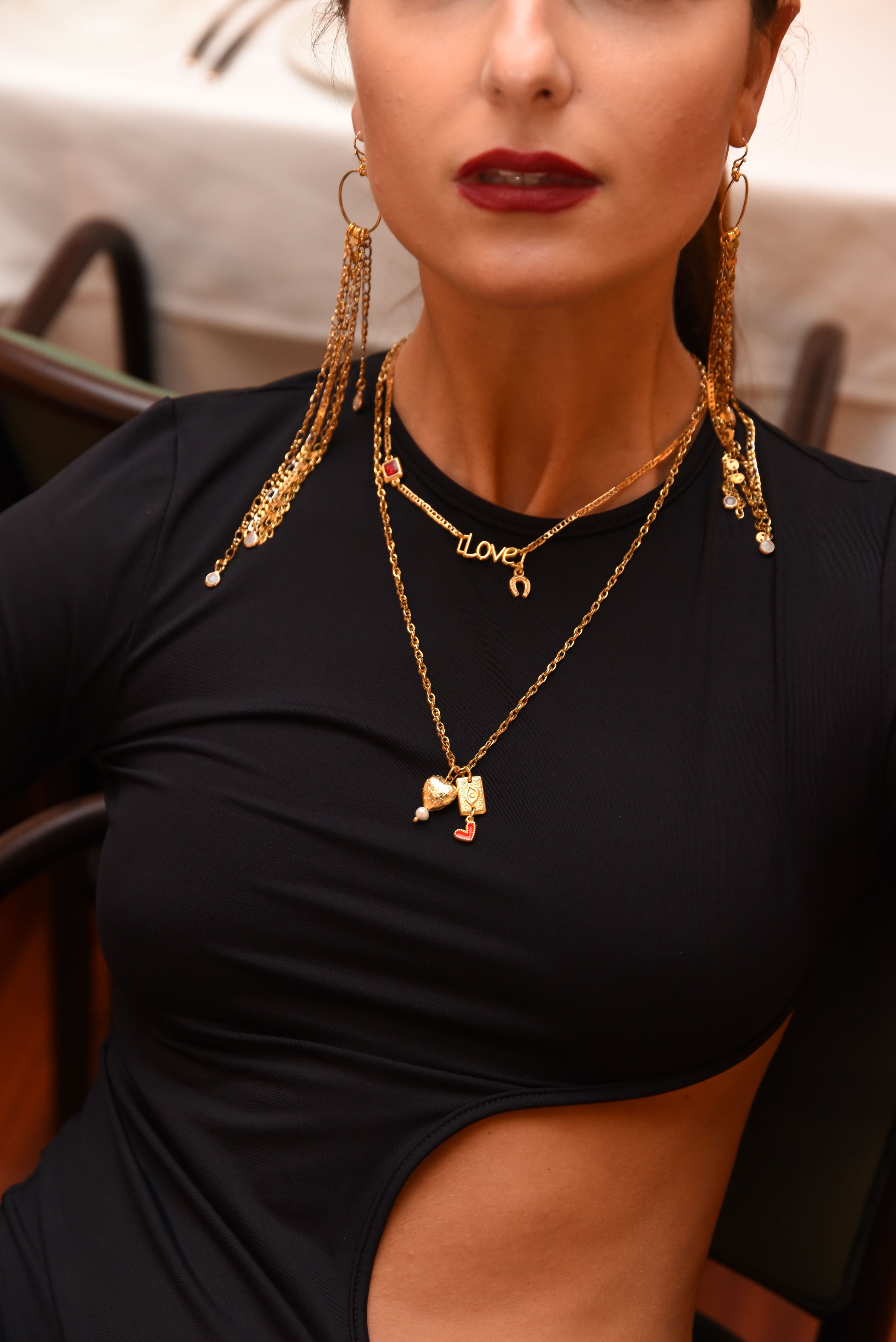 Description: LUCKY 24 Double chain necklace for your heart to smile♥️ Happiness is the goal! Just make every day your lucky day...
Materials: -handcrafted with love
 - steel unique chains
-shield metallic charms
-unique 2024 Lucky charm in red enamel
- steel chain in gold
-real pearl detail
Wear this unique piece of chain to add power to your neck and luck to your heart! Go strong...this coming year will bring us our most wonderful version of ourselves!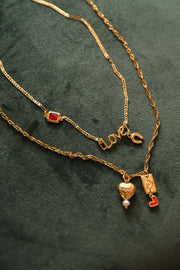 Lucky 24 necklace gold