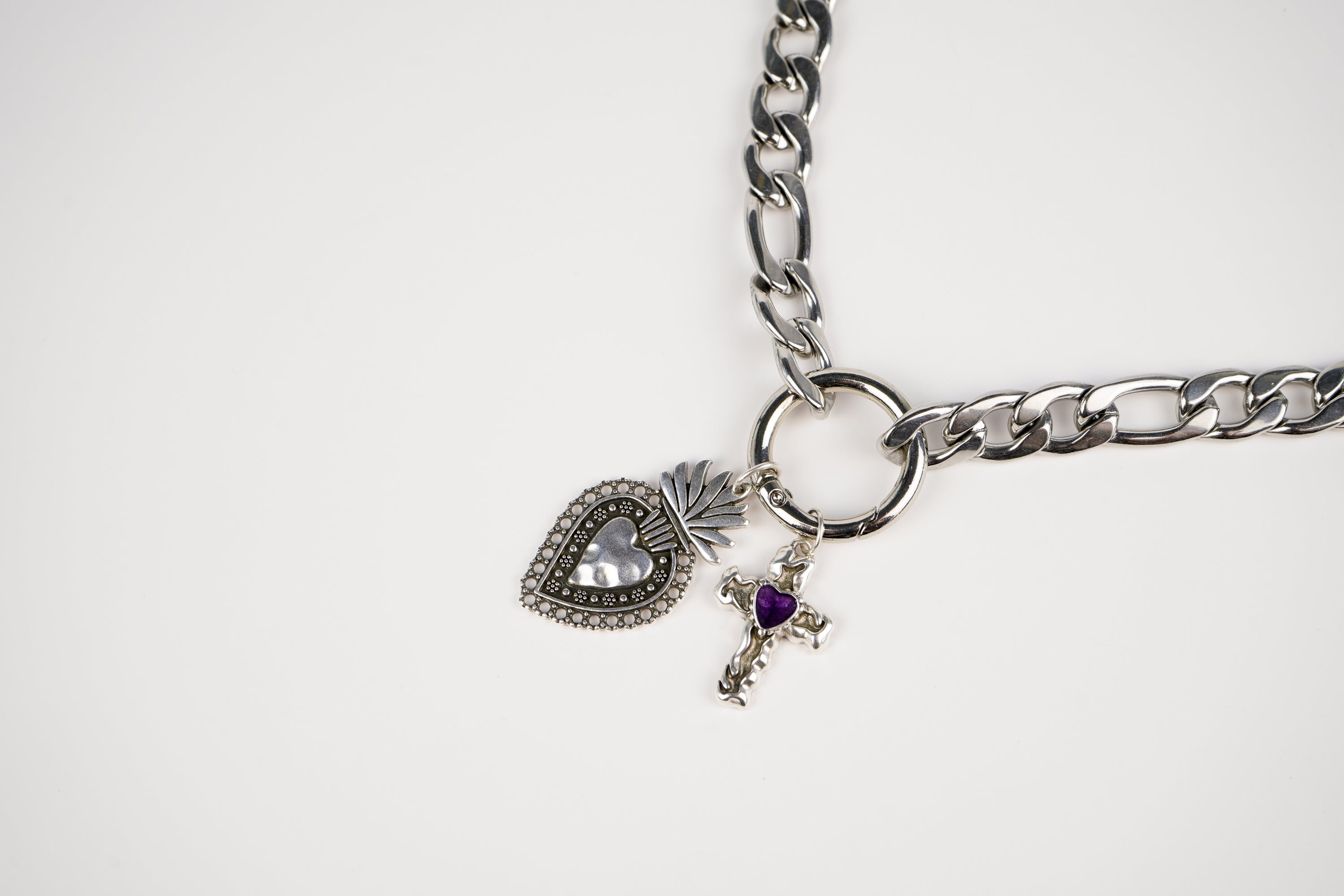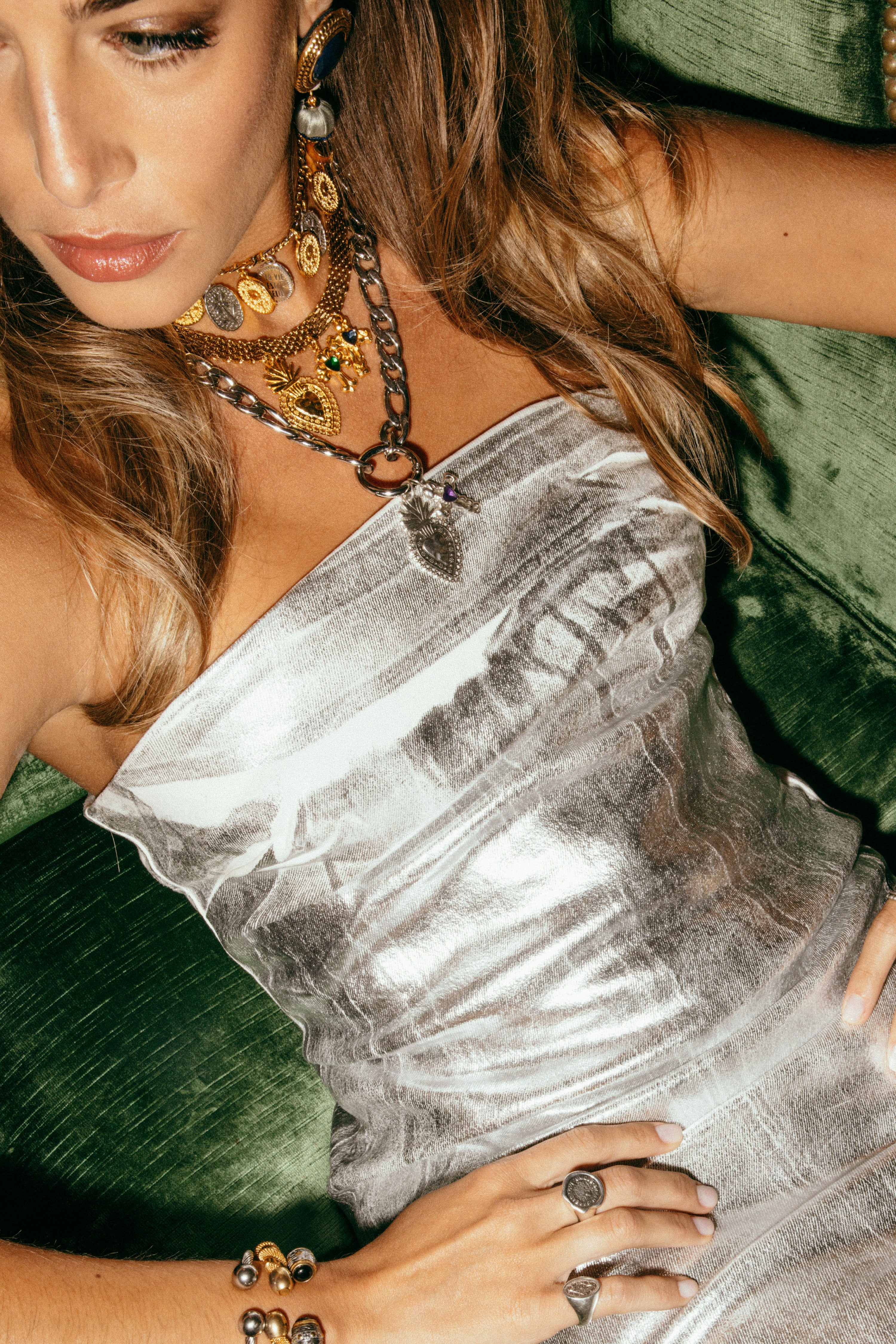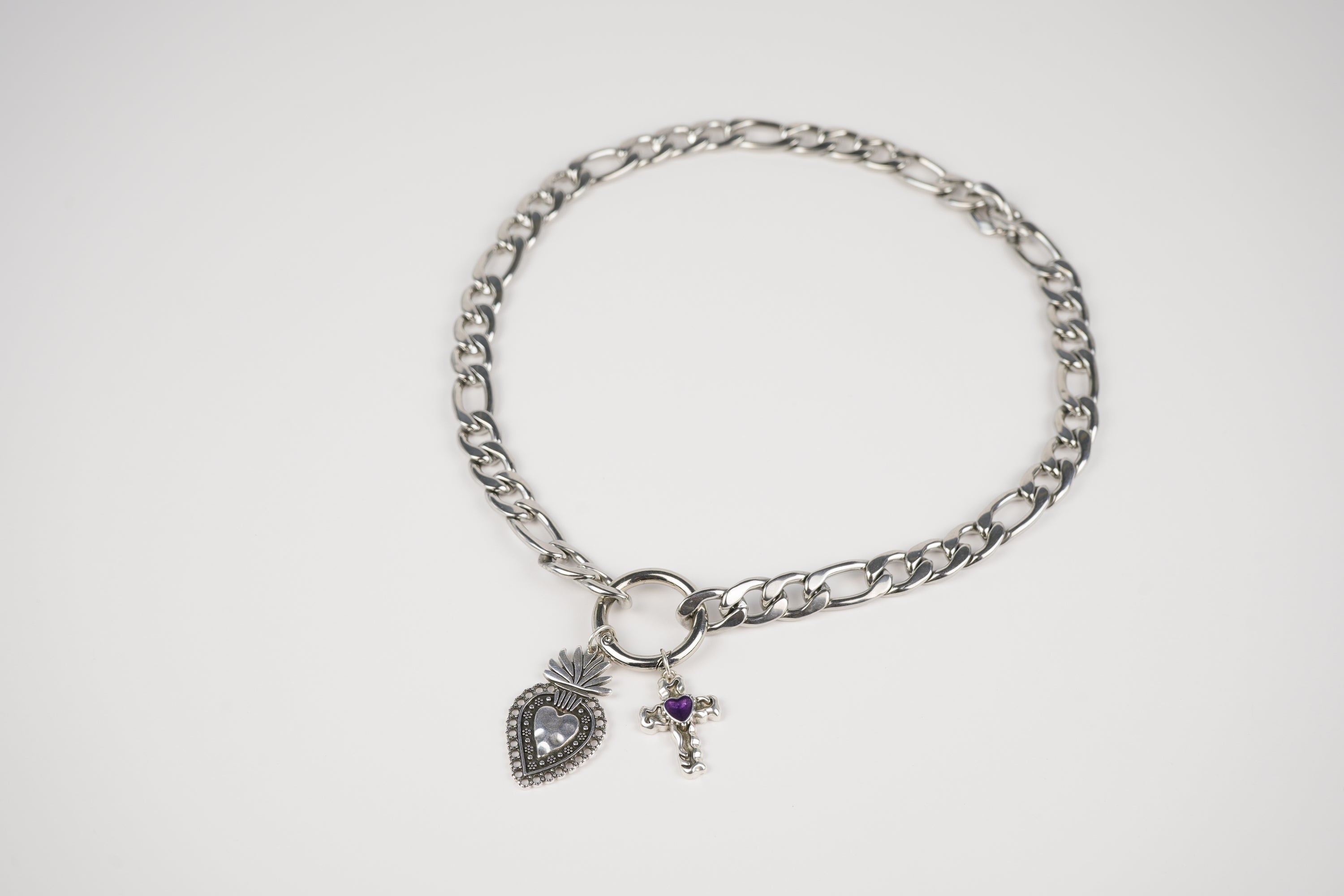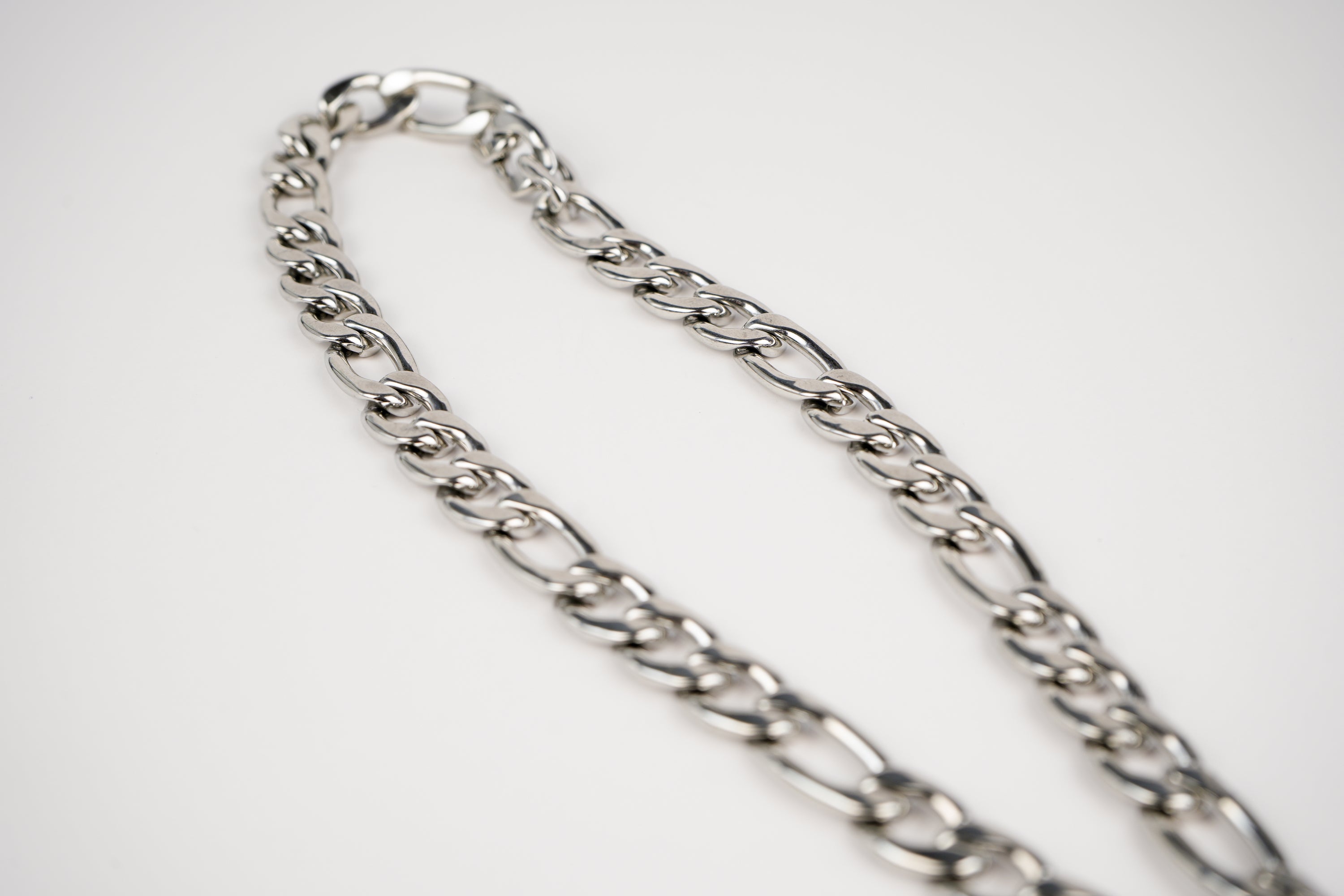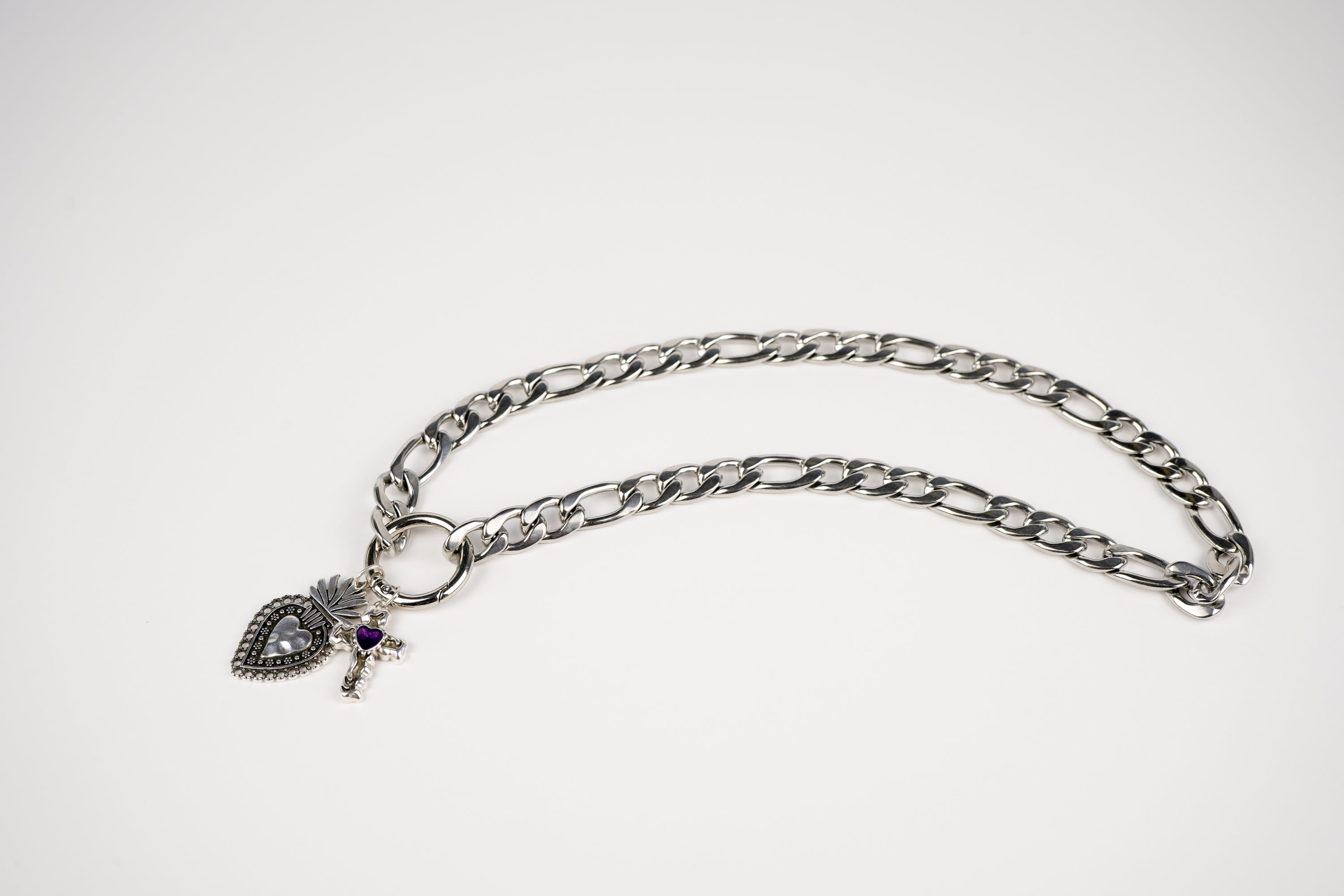 Description: Strong silver chain for strong looks...
Style yourself up with high end quality materials and unique textures.
Materials: -handcrafted with love
 -steel thick silver chain
-zamak silver plated charms
-round clasp
In a world where darkness and light compete ,
we open our hands to the brightest sources of life...
Glowing is only one marivee piece away…
#LAMPSI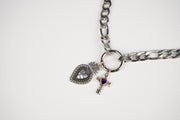 Faith necklace