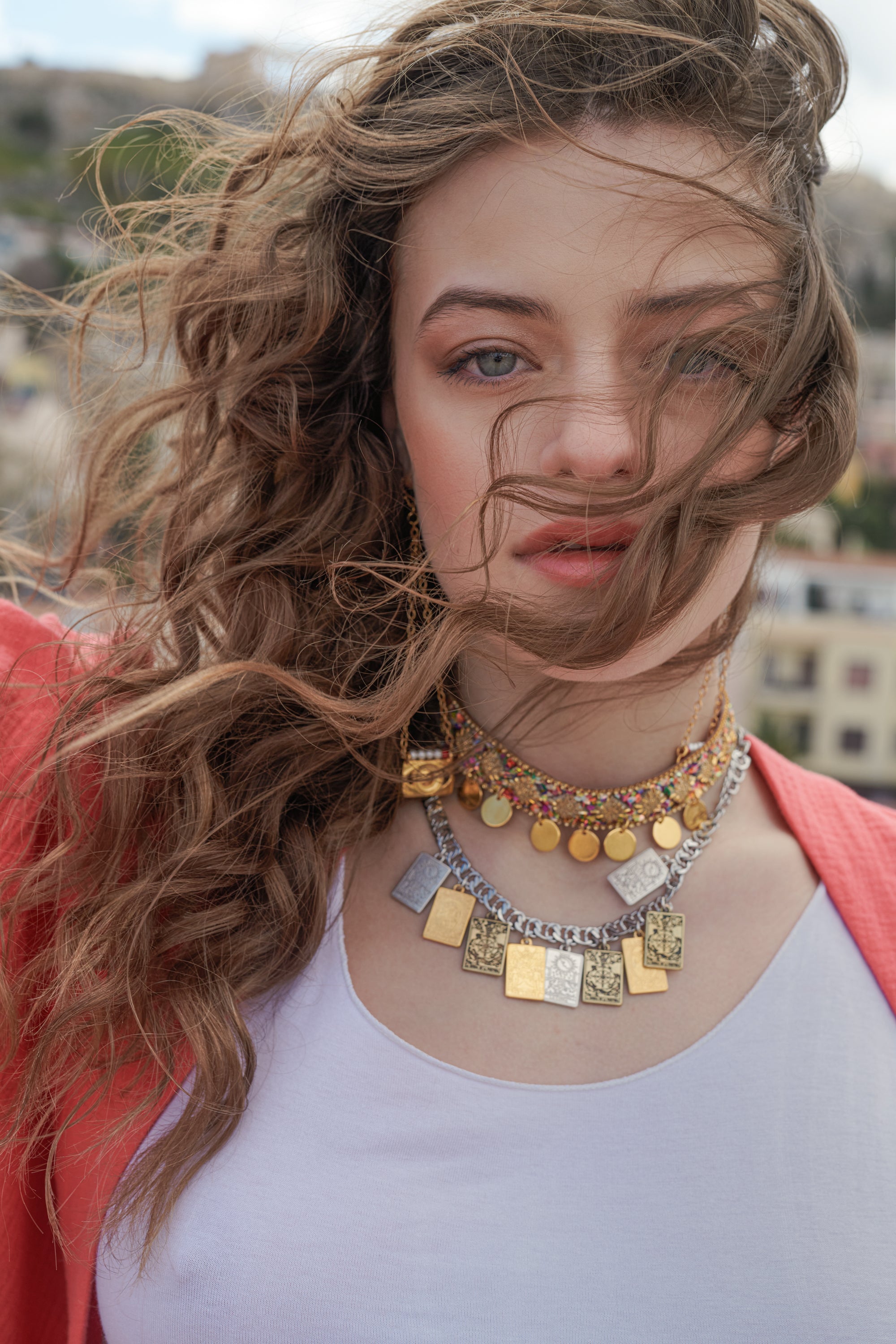 Flashy world coin choker gold
Description:  statement shiny choker, that awakens the goddess inside you.
Materials: -handcrafted with love 
- high quality shiny plastic
-metallic coins
-fine lining 
-adjustable choker
sunkissed skin, salted hair and your favourite accesories is the marivee summer...
Jewel yourself up with high end quality materials, colors and unique textures.
 ss23 Manifesto…
Insipired by hot summer days basking in the sun with salty hair, sun kissed skin and extravagant sunsets...
When your inner voice is screaming, reveal yourself, be bold, show your emotions and expectations, who you are and what your beliefs are.
Embellish your life… jewelry and accessories are your personal style stamp.

It's time for your personal fashion revolution…

Owning your story, is the bravest thing you'll ever do….

#manifestoss23

#jewelup
Flashy world coin choker gold